Description:

Demon-possessed siege commander, Dahoud, atones for his atrocities by hiding his identity and protecting women from war's violence - but can he shield the woman he loves from the evil inside him?

Principled weather magician, Merida, brings rain to a parched desert land. When her magical dance rouses more than storms, she needs to overcome her scruples to escape from danger.

Thrust together, Dahoud and Merida must fight for freedom and survival. But with hatred and betrayal burning in their hearts, how can they rebuild their fragile trust?

'Storm Dancer' is a dark-heroic fantasy. British spellings. Caution: this book contains some violence and disturbing situations. Not recommended for under-16s.

Available as ebook on Kobo, Amazon, Barnes&Noble, iTunes, Smashwords and other online retail sites. New: also available as paperback.
My Thoughts:
This is a very dark story that takes place in a fantasy desert world with magic and war. The setting immediately pulled me in and the twists in the plot kept me reading and on the edge of my seat. The characters are complex and do a lot of growing over the course of the book. This book shows a lot about human nature by highlighting extremes. A very dark, compelling story with complex characters. I recommend, as long as you are not easily disturbed.
My Rating: *****
Steam Factor: !!!
*Notes:
Rape is a major theme. Violence, blood and gore. Some strong language.
My Source:
Sage's Blog Tours
Where to get it: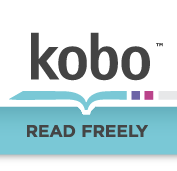 Smashwords
Where to find the author:
Website
Twitter
Facebook
Google+
Pinterest
Goodreads
BrandYourself
Independent Author Network
YouTube