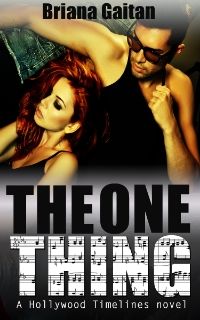 Description:
When everything falls apart, he's the one thing that holds me together.
Ginger Teague may seem like your typical Hollywood actress with the famous boyfriend, designer clothes, money, and hit TV show, but constantly being in the public eye has its downside.
People seem more interested in her chaotic relationship with her on again/ off again boyfriend than her acting career,and Ginger isn't dealing with her new found fame in a way she always envisioned. She masks her unhappiness with too many parties and an unhealthy habit of binge drinking. As much as she wants love, men find her as a pretty amusement, not the type of girl you take home to mom and dad.
When she meets Caspian Norwood, they quickly begin a regimen of flir
ty emails.
He's a struggling musician that doesn't quite fit her idea of the perfect boyfriend.
He's older, mysterious, cultured, knows exactly what to say and do in all the right situations, and Ginger can't help falling for him. But the world is against them, pushing them apart, and it's beginning to feel as if they're only meant to be friends.
The One Thing is a standalone novel and book two in the Hollywood Timelines series. You met Ginger in The Last Thing, now hear her love story.
(Intended for ages 18 and up)
My Thoughts:
This one is a slow burn, but worth it. Ginger is a mess and Caspian is so sweet, but both have personal issues to deal with before they can be together. I liked how Ginger seemed to grow over the course of the book. I didn't read the first book but this stood alone pretty well. There was enough background for things to make sense. I would have liked a bit more at the end. I felt like it ended just a bit too soon. I was happy for them, though. I would recommend this one.
My Rating: ****
Steam Factor: !!!
*Notes: Language, alcoholism

My Source: author
Where to get it:
Amazon
| B&N

|

Smashwords | Kobo
About the Author:
Briana Gaitan grew up in the South, but calls herself a geek at heart. She is a blogger,author,and fangirl who loves Star Wars, Star Trek, and Jewelry (bet you never thought you'd hear those three things in a sentence together) For fun, she loves watching any show on the SyFy channel, relaxing with her family, reading, and listening to indie music (sometimes all at the same time). Briana loves to write stories where there are no limits to the imagination. She is also the co-author of the fantasy Ethereal Underground series.
Where to find the author:
Website | Twitter | Facebook | Pinterest | Goodreads